Our CBD Mouthwash
Refreshing & powerful mouthwash for better oral hygiene. Clean and care for your mouth, teeth and gums with Nordic Oil's antibacterial mouthwash. Cleans teeth and gums and eliminates bad breath - a must for every bathroom
How to use CBD mouthwash?
Our CBD Mouthwash should be used twice a day or after each meal.
Directions for use:
Pour the mouthwash into the measuring cup
Pour contents into the mouth
Leave the mouthwash in your mouth for about 60 seconds.
Then spit out the mouthwash, do not swallow.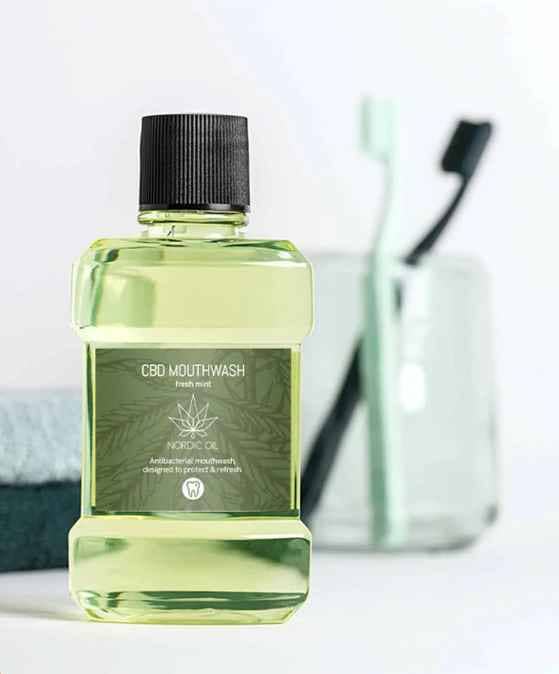 Why CBD Mouthwash?
Freshens breath
The mouthwash freshens your breath. It helps kill bacteria in the mouth that can cause bad breath, leaving your mouth feeling fresher and cleaner.
Reduces plaque
Mouthwash can also help reduce plaque build-up on teeth and gums, which can lead to gum disease if left untreated.
Helps prevent tooth decay
Another benefit of mouthwashes is that they can help prevent tooth decay by reducing bacteria in the mouth.
Certified quality
All of our products undergo extensive third party laboratory testing to ensure that they are of the highest quality and contain the stated amount of CBD and active ingredients.